Ever since Chrysler introduced the engine 5.7 Hemi, it has been used in most of the Dodge Charger and Challenger and other car models. If you own a car with this engine then you should know the importance of engine oil.
The 5.7 Hemi uses 5W-20 synthetic oil and has a 7 quart capacity in the vehicle including a filter. It is always recommended to use the oil suggested by the manufacturer. This ensures that Your car performs at optimal levels and has a long and strong lifespan. Doing this every 4000 to 6000 miles is a good interval to stay within.
In this oil guide, you will learn about overall top engine oil, an overview of 5.7 Hemi, manufacture's choice, and best oil depending on mileage, review of the best oil, and changing tutorial.
So, continue reading our article and ensure the best oil for your car without worry!

Click here to skip to our recommended pick!

Our Overall #1 Rated Pick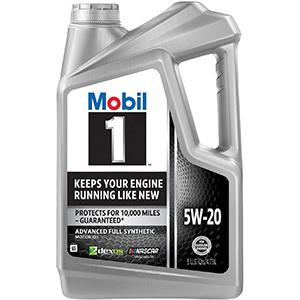 Mobil 1 Synthetic Motor Oil 120763
Key Features
Made for gasoline engines
5W-20 formula
Improves fuel economy
Increases the engine life
Provides deposit prevention and wear protection
We have selected this product as our top-rated pick for its various features based on protecting the engine. The oil viscosity rating 5W-20 is also the best of its kind as it is both good for low winter temperature and high summer temperature. It will make start-up easier during both seasons.
The viscosity grading of this product certifies low-temperature starting proficiency. Even reduces the stress in Engine starting parts.
Excellent viscosity control improves the lubrication and wear-protection of the engine. Also refines thermal-oxidative stability.
The oil blocks sludge and deposits from building up. Thus boosting both the fuel economy and engine life.
You won't need to change the engine oil frequently as it has a long oil change interval. All of these advantages make it the best engine oil for 5.7 Hemi.
5.7 Hemi Engine Overview

The 5.7 Hemi was first produced in 2003 and is still used in ram 1500/2500/3500 models. Ever since production till 2008 the cylinder compression ratio of the engine was 9.6: 1. Then it was changed to 10.5:1 in 2009.
This change in the compression ratio induced an increase in horsepower and torque output for 2009 RAM models. The hp jumped from 345 to 390 at rated 5600 rpm and the torque increased from 375 lb-ft to 400 lb-ft. There is also another improvement in horsepower and torque in 2013 just for the RAM 1500 model.
The engine also has a change in the Valvetrain in 2009. The engines either have VCT or VVT from then. Earlier only VVT was used.
This 5.7 L V8 engine has a displacement of 345 cubic inches and it is kept constant since production though the compression ratio and rated power and torque changed.
This engine has an oil capacity of 7 quarts with the filter change and API certified 5W-20 viscosity grade oil is officially recommended for this engine. Also, conventional 5W-20 is the best 5.7 Hemi oil type.
You can find additional information on this webpage for Hemi 5.7 history and specs.
Oil For 5.7 Hemi Recommended by Manufacturer

Now that you have known about the different aspects of your 5.7 Hemi, let us see what the manufacturer recommends about the engine oil. The owner's manual for the 2015 Ram linked here describes the engine oil on page 755.
Specification
The recommended engine oil for 5.7 Hemi is MOPAR manufactured 5W-20 oil. Also, equivalent Pennzoil or Shell Helix can be used. It has a pretty high flash point and low pour point making it compatible with 5.7 Hemi. The viscosity at 40°C is 49 mm2/s and 8.6 mm/s at 100°C which signifies best wear protection both in hot and cold temperatures.
Viscosity Grade
It is recommended to use SAE 5W-20 for all 5.7 L Ram engines and for 2500/3500 Ram that has a higher weight rating of 14000 lbs or more, 5W-30 is the best selection.
Capacity
Including the filter, the 5.7 Hemi will take 7 quarts or 224 ounces of engine oil. Full flow type oil filter is recommended and should be changed every time the oil is changed.
RAM Approved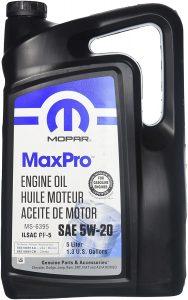 Oil For 5.7 Hemi by Milage

Your car may vary in mileage depending upon how much you traveled on it. Different types of engine oils are recommended for different mileage vehicles. Let's see what most users have to say about them.
For low mileage vehicles, we can see in this forum that users suggest using engine oil recommended by the manufacturer. As the engine is under warranty using other than recommended can void it. So for low milage cars, under 60,000 miles cars use the recommended 5W-20 oil.
For high mileage vehicles, users advise that you can change up the oil as you want. If you reside in a hotter area then you may want a thicker engine oil as 5W-20 is based on cold start.
Also, you can use synthetic or conventional oil. For Synthetic oil, you won't have to change as frequently as conventional oil. So for high mileage vehicles, you may use synthetic oils. The best oil for high mileage 5.7 Hemi may be Mobil 1 as stated in this forum.
Best Oil For 5.7 Hemi
In this section, we reviewed some products that are considered the best oil for 5.7 Hemi. Read through the reviews and you will find the product you require!
The top best product [hide]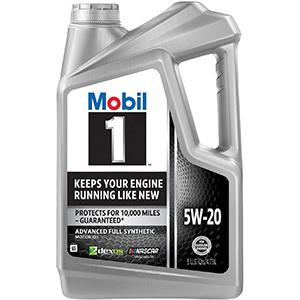 We already selected this product as our best overall engine oil. This high grade advanced full synthetic design works like a wonder even in high-performance vehicles. Being a viscosity grade of 5W-20 the oil is mainly for colder temperatures, perfect for a Hemi 5.7. If you are running an engine without a warranty then you are recommended to buy this synthetic oil to get better protection as well as better fuel economy.
Pros
Viscosity grade of 5W-20

Compatible with a multi-valve gasoline engine

Prolongs engine life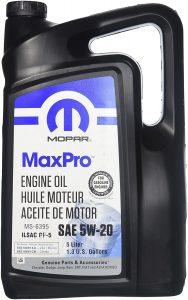 Mopar engine oil is always the manufactures recommendation for most cars produced by Chrysler Automobiles. Hemi 5.7 engine is also not an exception. If your vehicle is a low mileage one then we recommend using these manufactures' recommended engine oil. Although you have lesser change periods for this oil rather than other advanced synthetic oil you will still get the required engine protection and proficiency. Mainly, if your vehicle is under warranty it is always better to use this product which Chrysler tells you to use.
Pros
Guarantees smooth running engine

Comes with a factory warranty

5W-20 grade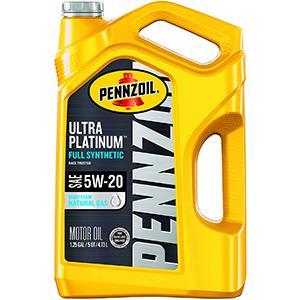 Pennzoil motor oil is another alternative for Mopar that is also recommended by the manufacture in case Mopar is not available. Being a synthetic oil, it will have a greater oil life than any other conventional oil. The viscosity grade is perfect for a Hemi 5.7. This synthetic oil will provide extra sludge protection even in extreme conditions. Pennzoil boasts of its high-grade additive technology and ensures that it will keep the piston and any other engine components cleaner up to industry standards.
Pros
Keeps the engine condition close to factory clean

Greater oil stability under temperature variation

Sludge protection retains the performance for years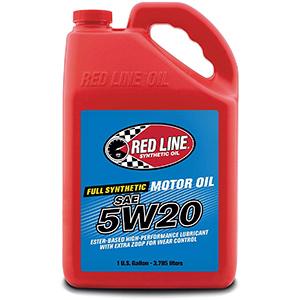 Red Line is one of the top leading industries in producing aftermarket synthetic motor oil. This synthetic oil meets all the oil specs that require for a Hemi 5.7. This oil will keep your noisy ticking engine quieter than ever. Even greater heat protection will be on your engine if you use this product. The viscosity grade is both suitable for cold start and high temperatures.
Specifications:
API:
SN/SM/SL/SJ/SH/SG/CF
Pros
Increases the performance

Prevents wear due to shock and vibration

Superior stability both in hot and cold temperature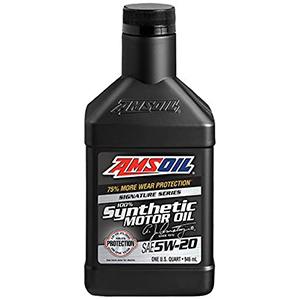 This motor oil maybe your preferred selection if you are looking for oil for a high mileage vehicle. This high-performance oil will protect in high temperature and will not break down even in turbo coking condition. The only demerit this product has that you should not use it on a vehicle that still has a warranty on it. As it is not API certified, it may void the warranty.
Pros
High-performance engine oil

Prevents oxidation and neutralize acids

Gives excess oil in the can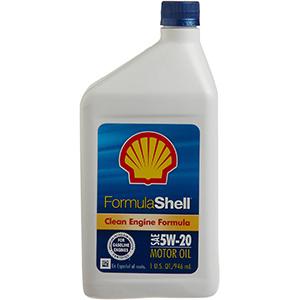 This oil is the best budget product of all our reviewed oils. Being a conventional oil it will not void the manufacturer warranty of your vehicle. Thus it is a good selection for low mileage users under budget. The oil formula is suitable for your Hemi 5.7. It will keep the emission system and engine parts cleaner for a prolonged period extending the engine life.
Pros
Prevents sludge and deposit generation

Conventional oil provides better reliability

Better than average longevity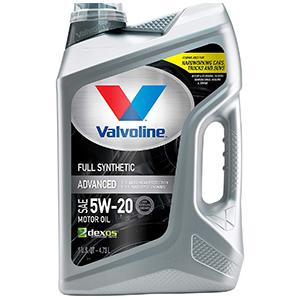 If you want to keep your engine happy then this may be the engine oil you need. Valvoline produced this engine oil with anti-wear additives that reduce stress thus prolonging the engine life. This product is mainly for vehicles that work in extreme conditions. It will provide your Hemi 5.7 engine with 50 % more protection than industry standards. The 5W-20 configuration will also protect your Hemi 5.7 under extreme temperature variations.
Pros
Advanced full synthetic high mileage oil

Better cold start oil flow

Prevention from heat wear and deposit

5.7 Hemi Oil Type by Year

Hemi 5.7 engine was first produced in 2003. Ever since then there has been some modification done on the engine. For such old engines usually manufacturers recommend a new type of engine oil after each modification. Hemi 5.7 first got its major upgrade in 2009.
2003-2008 Hemi 5.7 oil type
The earlier engine Hemi 5.7 compression ratio was 9.6:1. For 2003-2009 the Dodge Ram 1500 5.7 Hemi oil type was 5W-20. The V8 5.7 L engine takes 7 quarts of engine oil with the filter.
2009-2012 Hemi 5.7 oil type
The engine's compression was increased to 10.5:1 generating more horsepower and torque. But the recommended oil type remained the same. So, the 2012 5.7 Hemi oil type is still 5W-20.
2013-Now Hemi 5.7 oil type
For 1500 Ram Hemi 5.7 the engine got a minor improvement and the 2500/3500 remained the same. The oil is also the same grade as previous engine models. The popular 2016 ram 1500 5.7 oil type is still 5W-20. The 2018 ram 1500 5.7 Hemi oil type is also the same. The recommended oil grade for 2500/3500 Ram with a weight rating more than of 14,000 lbs was changed to 5W-30.
If you are wondering if you should use conventional or synthetic oil then the answer is you can use both. But synthetic oil is always better in the long run.
Oil For 5.7 Hemi – Buyer's Guide

Now that you have known about the best products for Hemi 5.7 you need to know how to change oil, the oil capacity, change intervals, and whatnot. We will gladly show you all these things in this section.
How Much Does a Ram 1500/2500/3500 Take?
A Ram 1500/2500/3500 runs with a V8 5.7L engine and the 5.7 Hemi oil capacity is 7 quarts with the filter change. As usual engine oil can comes in 5 quarts, you have to buy two cans.
Service Intervals
For the conventional 5.7 Hemi oil, change time is about 3,000 – 5,000 miles. And if you are using a synthetic oil the change interval is a way higher value of 10,000 15,000 miles.
How to Change Oil in 5.7 Hemi?
Changing the oil for 5.7 Hemi is an easy process that anyone can do without prior experience. Follow these easy steps for a 5.7 Hemi oil change.
Tools Required: Adjustable wrench, Empty pot, Oil filter wrench, New oil and filter.
Drain the old oil into the empty pot by opening the drain plug with an adjustable wrench.
Take out the old oil filter with the oil filter wrench.
Tighten back the drain plug and slowly fill the new oil from the oil cap under the hood.
Lubricate the oil filter and install it with the gasket.
After changing the oil run the engine idle for 10 minutes to circulate the engine oil.
You can also watch this youtube video about a detailed step by step guide to change the engine oil on 5.7 Hemi.
Tips
Always pour slowly while filling with the engine oil.
Double-check if the drain plug is tightened.
Some users advise, other than the recommended 5W-20 you can use 5W-30 or 0W-20 depending on the temperature of operation.
Always check the manufacturer's manual whether you are voiding the warranty.