Are you looking for the best oil and additive for your turbo engine? We'll cover everything you need to know to make the right choice.
In this article, we'll talk about the different viscosities you can use and what to look for in terms of oil quality. We'll also discuss whether you can use additives with the engine oil.
So make sure to read this piece through the end to gain important knowledge.
Click here to skip to our recommended pick!

Oil and Additive for Turbo Engine Cars: Buying Guide

Before getting to the best oils for a turbo engine, let's take a minute to answer some important questions that will help you immensely.
Turbo engines are, well, different from your usual gasoline or diesel engines. So you need to ensure that you understand what works for your specific turbo engine.
With gasoline direct injection (GDI) turbo engines, there's even more fuel economy and performance enhancement. But that also means that your vehicle calls for nothing but the best when it comes to engine oil.
You see, turbo engines can generate a lot of heat, which can translate into build-ups and deposits. Engine oil lubricates and removes the deposits from the pistons and turbines, ensuring turbo breakdown doesn't occur.
Oil Viscosity for Turbo Engines

Obviously, the first thing you want to determine is the oil viscosity. Oil weight for turbo cars isn't different from the ones you would see for port-fuel-injected engines. However, there are still several options available.
To choose the right weight, you need to understand what the different viscosity grades mean. The Society of Automotive Engineers (SAE) has designed a standard system for oil viscosities, which is used around the world.
The viscosity grade consists of two numbers, the first of which includes the letter W as well. The W actually stands for Winter, as it indicates the temperature for a cold start. The other one indicates the running temperature of the engine, i.e., the operating temperature.
There are four levels of cold start temperatures in oil viscosities: 0W, 5W, 10W, 15W, and 20W. The lower the number, the thinner it is in cold climates. So, 0W and 5W are ideal for sub-zero temperatures.
It doesn't matter if you have a turbocharged truck or car, this is more dependent on the climate.
Since turbo engines create a lot of heat, the other number should ideally be 30 or 40. Although, it could vary depending on the make of the car and what the manufacturer recommends.
If your car has a particulate filter, you can use both 5W-30 and 5W-40. However, if it doesn't have a particulate filter, 5W-30 or 0W-30 are better choices.
It's best to follow the recommendations of the manufacturer and look for guidelines in the car's owner's manual. You'll find the exact viscosity the manufacturer recommends, sometimes different for different climates.
Oil Change Intervals for Turbo Engines – How Often?

To extend your turbo engine's life, you need to ensure timely maintenance. That involves changing engine oil at the right intervals.
Generally speaking, oil change intervals aren't very different for turbo engines. It would depend on the make of the car, as to how often it needs an oil change.
Five thousand miles is typically a good and safe margin for changing engine oil. But some cars can run for up to 10,000 miles on one oil change. Consult the owner's manual to find the exact interval recommended for the turbo engine in your vehicle.
Do Turbo Charged Engines Use More Oil?

Motor oil plays a very important role for turbo engines as it not only keeps the engine clean but also ensures the turbo works smoothly. So, unlike a traditional engine, a turbo for gas trucks and cars may require more quantity of oil.
Again, this would be mentioned in the owner's manual. The manufacturer will specify the oil capacity for the turbocharged engine separately if need be.
An inadequate amount of oil in the engine can result in damage to the engine and the turbocharger. The oil plays a cooling effect on the turbo system when it passes through the hoses. So if the oil amount is less, it won't do the job well and deposits can form on the filter.
Another reason why the oil amount should be optimal is that there needs to be enough oil to transfer the heat.
So you can say that turbo engines do use more oil than your regular gasoline engines.
Can Oil Additives Hurt My Turbo Engine?

Oil additives are somewhat controversial in automotive circles. Many car enthusiasts simply oppose the idea of adding oil additives to the engine to enhance the engine oil's performance.
While there are many oil additives available today, from viscosity modifiers to detergents, they may not always be helpful. Professionals recommend against adding additives to your engines, including turbocharged ones.
It's easier to get things wrong with additives as you don't know which one to add and, more importantly, how much to add.
Motor oils already contain additives, by as much as 30 percent. So you don't necessarily need to add more. That said, in some situations, additives may come in handy, for example, to remove heavy deposits or to block leaks.
The best thing to do is buy quality synthetic or synthetic blends of motor oils that contain the right additives and match the viscosity recommended by the manufacturer.
If you think you need to add an oil additive to your engine, make sure to consult an expert beforehand and perhaps have one add for you.
Best Oil for Turbo Engine Cars
Now that you understand the informational part of engine oil in turbo engines, it's time to list the best oil for turbocharged engines.
The top best product [hide]
Valvoline Advanced Full Synthetic 5W-30 Motor Oil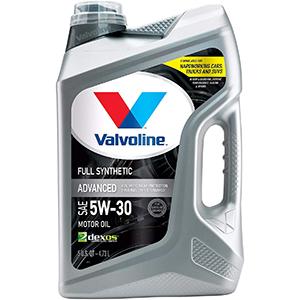 This Valvoline engine oil is made in the US, following very strict quality standards. Also, it's American Petroleum Institute (API) certified. As a result, it's the best oil for petrol turbo engines.
The fully synthetic oil formula elongates engine life and helps improve fuel efficiency. So you can imagine how efficient it will make your turbo engine. The 5W-30 viscosity allows it to provide a smooth start in freezing temperatures.
On top of that, the oil contains antioxidants that resist oil breakdown. It's good for both low-mileage and high-mileage vehicles.
It's basically designed for hardworking trucks and cars, so if you do a lot of hauling and towing with your turbocharged car or truck, this one is for you.
The Valvoline Advanced Full Synthetic 5W-30 motor oil is the best oil for direct injection turbo engines. Here's why:
The Good And The Bad
Extra detergents for cleaning

50 percent more wear protection

Compatible with a wide range of cars

Mobil 1 Turbo Diesel Truck 5W-40 Motor Oil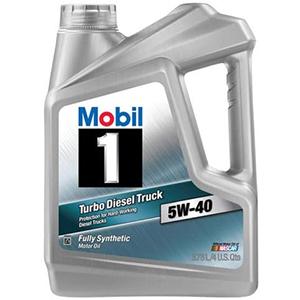 For those trucks with a turbocharged engine, Mobil 1's formula can ensure powerful performance and long life.
The Mobil 1 Turbo Diesel Truck 5W-40 oil is the best oil for turbo diesel engines. The company is widely popular among truck owners who rely on their oils to ensure prime performance from their engines, including turbo engines.
This oil is specifically formulated for turbo diesel engines, so you don't really need to second guess. If it matches the viscosity recommendation by the manufacturer, which it likely does, you can use it to get the best out of your truck.
It can withstand very high operating temperatures (up to 400 degrees), which is common in turbo diesel trucks. Similarly, it can also provide an efficient cold start in sub-zero temperatures.
Recommended by the likes of Ford and GMC, this oil formula is a great aid when it comes to dealing with deposits. Also, it doesn't burn out so easily, so you don't need to top it off and only change when the time comes.
Specifications:
API:
CJ-4/CI-4 PLUS/CI-4/CH-4/SN/SM/SL/SJ
The Good And The Bad
Great for high temperatures

Smooth cold start

Protection from sludge and deposits

Pennzoil Platinum Full Synthetic 5W-30 Motor Oil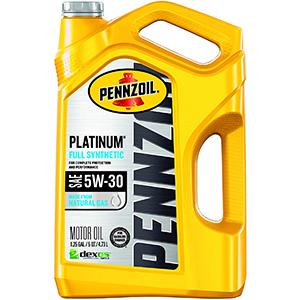 The Pennzoil Platinum Full Synthetic 5W-30 motor oil is another best oil for petrol turbo engine. Its proprietary formula can ensure good flow even at low temperatures and can resist high heat of turbo engines.
It's ideal for a turbocharged engine because it prevents loss of power. As a result, you get the kind of performance you would expect from a turbo engine gasoline engine.
This product is also ideal for cleaning engines well. It can get rid of deposits in the pistons and the turbo itself.
Pennzoil makes its full synthetic oils from natural gas, which is why they are highly reliable. Here's why you can use it:
The Good And The Bad
Advanced formula with quality materials

Adds more miles

Resilient wear protection

AmazonBasics Full Synthetic 5W-40 Motor Oil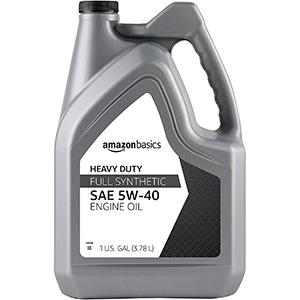 The AmazonBasics Full Synthetic 5W-40 Motor Oil is the best oil for GDI turbo engines. These high-performing modern engines only require the best, which this formula can provide.
It's also highly affordable, so if your turbo engine has shorter intervals, you can use this to save some money on maintenance. It will help reduce friction, which will ultimately reduce wear on the engine.
This oil can also enhance fuel economy, at least when compared to 15W-40. Although not a name brand from the automotive industry, this product still enjoys a lot of popularity among turbo car owners.
AmazonBasics car maintenance products have been consistently improving. Here are some pros:
The Good And The Bad
Delivers longer intervals

Heavy-duty formula

Reduces exhaust emissions

Castrol GTX Magnatec Full Synthetic 5W-30 Motor Oil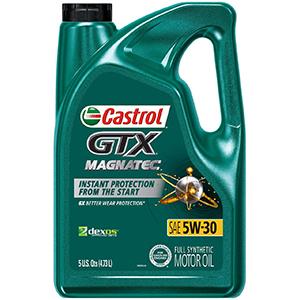 This Castrol oil helps take care of the most critical parts of the engine. It can ensure that your engine is super clean.
Since a twin turbo engine may require even more quantity of oil, you won't have to shell out a lot of money with this oil.
It can protect from wear and also help improve engine performance by simply improving fuel economy.
The Castrol GTX Magnatec Full Synthetic 5W-30 motor oil is the best oil for twin turbo engine. Here's why:
Specifications:
API:
SN Plus/ILSAC GF-5/GM dexos1 Gen 2/Ford WSS-M2C929-A/WSS-M2C946-B1
The Good And The Bad
Excellent wear protection

Meets many industry specifications

Great value for money

Lucas Heavy Duty Oil Stabilizer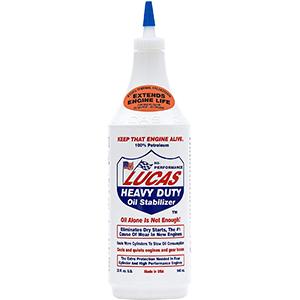 This oil additive is heavily liked by automotive enthusiasts who vouch for its efficacy. If you feel like your engine oil isn't doing a job well-done and needs an additive, this product is a viable option.
This can also help deal with oil leak issues as it slows down the leaks and helps seal the engine. Similarly, if your car is burning up a lot of oil, this additive can help slow down consumption. It may increase oil life by as much as 50 percent, as per the company's claim.
It's mostly for cars or trucks that come with thick oil recommendations and old cars with problems that oil alone can't deal with.
If you're looking for the best oil additive for turbo engine (for petrol and diesel engines), the Lucas Heavy Duty Oil Stabilizer is the answer. Here's why:
The Good And The Bad
Reduces engine sound

Improves oil pressure

Made in the US