Browsing the market for the best oil for Duramax diesel engine? Then look no further as we have all your needs covered.
The recommended oil type for Duramax engine trucks are 15W-40 in all temperatures or 5W-40 if you live in an area where it is above -13F. You can use Shell Rotella T6 Full Synthetic Diesel Engine Oil 5W-40 as our overall #1 pick or Mobil Super Delvec 1300 Diesel Engine Oil 15W-40 as an alternative.
Here in this article, we're going to be focusing on the best overall oil alongside some top tier selections, engine model and specs, manufacturer's choice, & recommendations from user communities. We'll also highlight oil changes and how it affects your mileage.
So let's dig in and find the best oil for Duramax.
Click here to skip to our recommended pick!

Our Overall #1 Rated Pick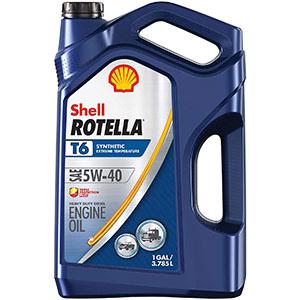 Shell Rotella T6 Full Synthetic Diesel Engine Oil 5W-40
Key Features
Provides 1.5% increase in fuel economy
Combination of synthetic oil and advanced additives prolongs engine life
Protects against soot, dirt, debris, and other contaminants
Will retain the viscosity grade over a long time
Shell Rotella manufactured this product that will work in a wide range of temperatures, making it the best one in our article.
This 5W-40 grade engine oil will work like a wonder both in hot temperature and for cold start. If you are using your engine on extreme variation in temperature condition then this product will give perfect protection.
Advanced additive technology will increase the wear resistance of your engine. It will also protect your piston, camshaft, and other engine parts from harmful contaminate accumulation.
The improved shear stability will maintain constant oil pressure and viscosity grade. So, you can use the engine oil for a long service interval!
Given these circumstances, this may be the best engine oil for Duramax.
Duramax Model Overview

In the early years of development, the Duramax engine received quite a few performance upgrades. For example, from 2001 to 2003 LB7 models, the engine could generate 235 HP @ 2700 rpm. While the torque rating was 500 lb-ft @ 1600 rpm.
After the LLY model was introduced in 2004, the engine saw a performance spike. HP went up to 310 @ 3000 rpm and 650 lb-ft @ 1600 rpm torque was recorded.
Frequent upgrades took place from 2004 to 2007 as several versions like LLY, LBZ, LMM were introduced. The main focus was to boost torque and continue the spike in performance.
By the time the Duramax LML was introduced in 2011, the HP reached near 400 and torque about 765 lb-ft. Now in 2020, the Duramax L5P rules the roads with 445 HP engine power @ 2800 rpm and 910 lb-ft torque @ 1600 rpm.
You can learn more about the modification timeline from here as well. However, there has been no significant change in oil viscosity grade so far. Keep using 15W-40 or 5W-40 based on your geographic location.
Manufacturer Recommended Engine Oil for Duramax

Every diesel engine has a specific type of oil, grade, viscosity, and other specs recommended by the manufacturer. These recommendations are crucial to keep your engine healthy and running for a long time. Also, you should pay heed to these instructions to avoid casualties as well.
As for the Duramax Diesel engine, the Manufacturer's recommended oil parameters are as follows.
Specifications
The API CJ-4 designated oils are required for this engine. The CJ-4 designation can come with either American Petroleum Institute (API) designations or alone. For example, API CJ-4/SL. The designations stand to show the quality of the oil. So before you feed your engine with anything, make sure it's CJ-4 designated.
Viscosity Grade
The most important driving factor for selecting a suitable oil. The Duramax manufacturers highly recommend the 15W-40 grade engine oils. They are excellent for hot, normal, and moderately cold temperatures (~0o). They don't liquidate easily and smoothly runs through the veins of your engine. Although in lower temperatures, they may take longer to fire up.
And for such cases, they also recommend the 5W-40 oil. In colder regions or temperatures below 0oF, this oil serves well. And it works in a greater range of temperatures. It'll fire up your engine in the coldest of temperatures. But liquidates easily during summer.
Capacity
On avg, a Duramax engine can chug in 10 quarts of synthetic oil with a filter. But without one, you'll need about 9.2 quarts.
Oil for Duramax by Mileage

The quality of the oil can significantly affect your mileage. Depending on what kind of user you are, you may have to reconsider your oil preference as well. So, we have fished out some useful recommendations from veteran truck owners. Some of them have over 300,000 miles on their clocks. So these exclusive suggestions can set you on the best track.
Even though the manufacturers specifically recommend Amsoil 15W-40 oil, it may be a bit expensive for general users. Instead, most veteran owners prefer Shell Rotella oil for the best results. According to them, Shell Rotella 15W-40 or 5W40 are the best oils for high mileage Duramax. See more.
And as you can see, we have the Shell Rotella as our overall #1 selection as well. So you should be safe with using the oil for high mileage. You can use 10W40 oil on the Duramax as well. However, it's not recommended. As it may result in low mileage.
The Best Oil for Duramax
For your convenience, we constructed a review section for top engine oil you can use on your Duramax. All these products are highly recommended by users and manufacturers and are also said to be the best oil for Duramax. It will only take a small amount of your time to go through all the reviews and select a suitable product for yourself!
The top best product [hide]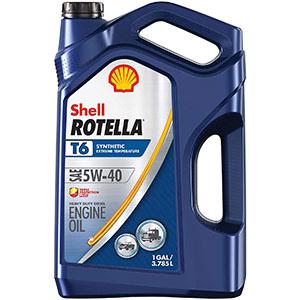 Shell Rotella is a leading industry in producing the best engine oil for Duramax engines. This product is also one of the best works and it placed itself in our overall top-rated pick.
The 5W-40 viscosity grade is the best both for cold start and hot temperatures. Stella Rotella uses heat resistant additives to prevent oil breakdown in high heat. The low ash formulation system ensures clean exhaust emission with an increase in fuel efficiency.
The shear stability test done by the manufactures ensures no viscosity loss and constant oil pressure throughout the service life. Thus you will get the same engine protection for a long time.
Serves As: Best oil for 6.6 LBZ Duramax, LMM Duramax oil
Specifications:
Fuel Economy Capability:
1.5%
Pros
Will retain the viscosity within a wide temperature variation

Increases fuel efficiency and engine performance

Protects engine parts from dirt, soot, and other harmful contaminants.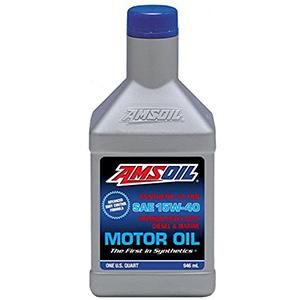 This heavy-duty engine oil was manufactured mainly for old pre-2007 diesel engines. You can even use it on marine engines. The 12 advanced performance-related additives control the acid that generates from combustion blow-by and exhaust gas recirculation. The additives also resist soot thickening and formulation and prevent the engine from wear. The engine oil is also easy to change and replace. Easier drain capabilities will reduce maintenance time in changing the oil. It also has an extended service interval.
Serves as: Best oil for 6.6 Duramax LLY, 6.6L LB7 Duramax diesel oil.
Pros
Works both for on-road and off-road application diesel engines

Better acid control from emission

Resists wear, oxidation, and dirt accumulation

Cons
May not perform as well in newer diesel engines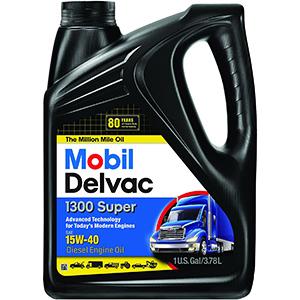 This high-performance engine oil is a budget selection in our reviews. Being a conventional engine oil the product is not as high priced as synthetic oil blends. Conventional motor oils are more versatile as they can be used in any kind of modern engines. Although you have to change the oil more frequently than synthetic engine oil, this oil provides superior protection in hot and normal temperatures. The 15W-40 viscosity grade is on the thicker side and provides great resistance to wear in extremely hot temperatures.
Serves as: 6.6L LML Duramax diesel oil, L5P Duramax diesel oil.
Pros
Conventional engine oil

Versatile use in modern engines

Prolongs engine life

Cons
SAE rating of 15 is not that much good for a cold start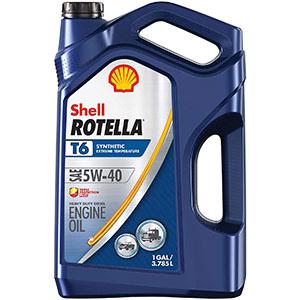 Most of the automobile industries recommend using Shell Rotella manufactured engine oil for their reliability in making the best product. Shell Rotella assures an increase in 1.5% fuel economy by using this product rather than 15W-40 viscosity graded products. This oil is made from fully synthetic CK-4 oil blend with additional additives, increasing the wear resistance as well as reducing harmful soot accumulation. The low ash formulation technology has better emission control and increases fuel efficiency.
Serves as: 6.6L LML Duramax diesel oil, 6.6L LB7 Duramax diesel oil.
Specifications:
Fuel Economy Capability:
1.5%
Pros
Meets Duramax's standard for engine protection

Recommended by many leading automobile industries

Improves wear resistance, exhaust emission, and fuel economy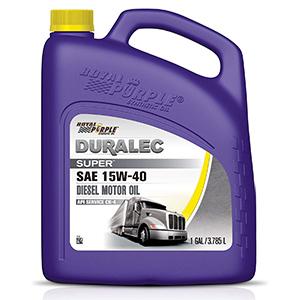 If you are running a high mileage Duramax then we recommend using this engine oil. Although mileage is not a factor when used in a diesel engine, Duramax high mileage users may change the oil in two short intervals and then prolonging the interval to 8,0000 miles to 10,000 miles. Then you will see your high mileage engine run smoother than ever. The Royal Purple engine oil increases wear protection by flowing the oil additives through metal to metal contacts, also increasing fuel efficiency. This API certified product is famous for keeping older engines as clean as factory clean. The oil grade is perfect for a Duramax engine and will perform like a wonder both for cold start and hot flow.
Serves as: L5P Duramax diesel oil, 6.6L LB7 Duramax diesel oil.
Pros
Protects from wear and corrosion

Additional detergents prevent deposit accumulation

Universally fit engine oil

Duramax Oil Type by Year

In this section of the article, we tried a more model-specific approach. We mixed up the search and tried to find the best oil type for different Duramax models. You can see for yourself here.
5W-40 Vs 15W-40 Duramax
We have already covered this section before. Judging from the manufacturer's recommendations and users' choices, the best oil type for any Duramax seem to be
5W-40: For regions with moderate to extremely low temperatures. This viscosity grade keeps the oil flowing without freezing up. Fires up the Engine right away. Although it loses performance in high temperatures.
15W-40: For general use. Great in high and normal temperatures. Maintains good enough viscosity in very high temperatures.
2017 Duramax 6.6 Oil Type
According to DURAMAX Hub, all models from 2001 to 2016 and later meet the following specification for Duramax diesel engines. So you won't have to fret over models and oil compatibilities.
You need 10 quarts of Duramax 15W-40 or 5W-40 oil to perform the change. That is if you have a filter installed (which is more likely). For a Duramax without a filter, about 9.2 quarts should be enough.
Manufacturers recommend the Amsoil 15W-40 or 5W-40 graded oils for the best outcomes. Although, you could use the Shell Rotella, Royal Purple, Mobil Delvac synthetic, etc as well.
Such specifications also serve as the 2014 Duramax 6.6 oil type, 2015 Duramax LML oil type, 2005 LLY Duramax oil type, 2017 L5P Duramax oil type.
Oil for Duramax – Buyer's Guide

Here are a few additional things that may intrigue you. They'll also come in handy during oil selection and change.
How Much is Duramax Oil Capacity?
A regular Duramax engine takes about 10 quarts of synthetic or synthetic blend oil when used with a filter. Without a filter, about 9.2 to 9.5 quarts should do.
Duramax Oil Change intervals
Generally after attaining 5000 to 7000 miles on the clock. However, a good quality oil with a properly maintained engine can be in service for well over 10000 miles.
How to Change Duramax Oil?
You can do it by yourself following their official guideline or by watching a guided video.
Just make sure you have the proper Duramax oil type as mentioned earlier. And that's all! You should be good to go. Don't forget your safety though. Happy riding.